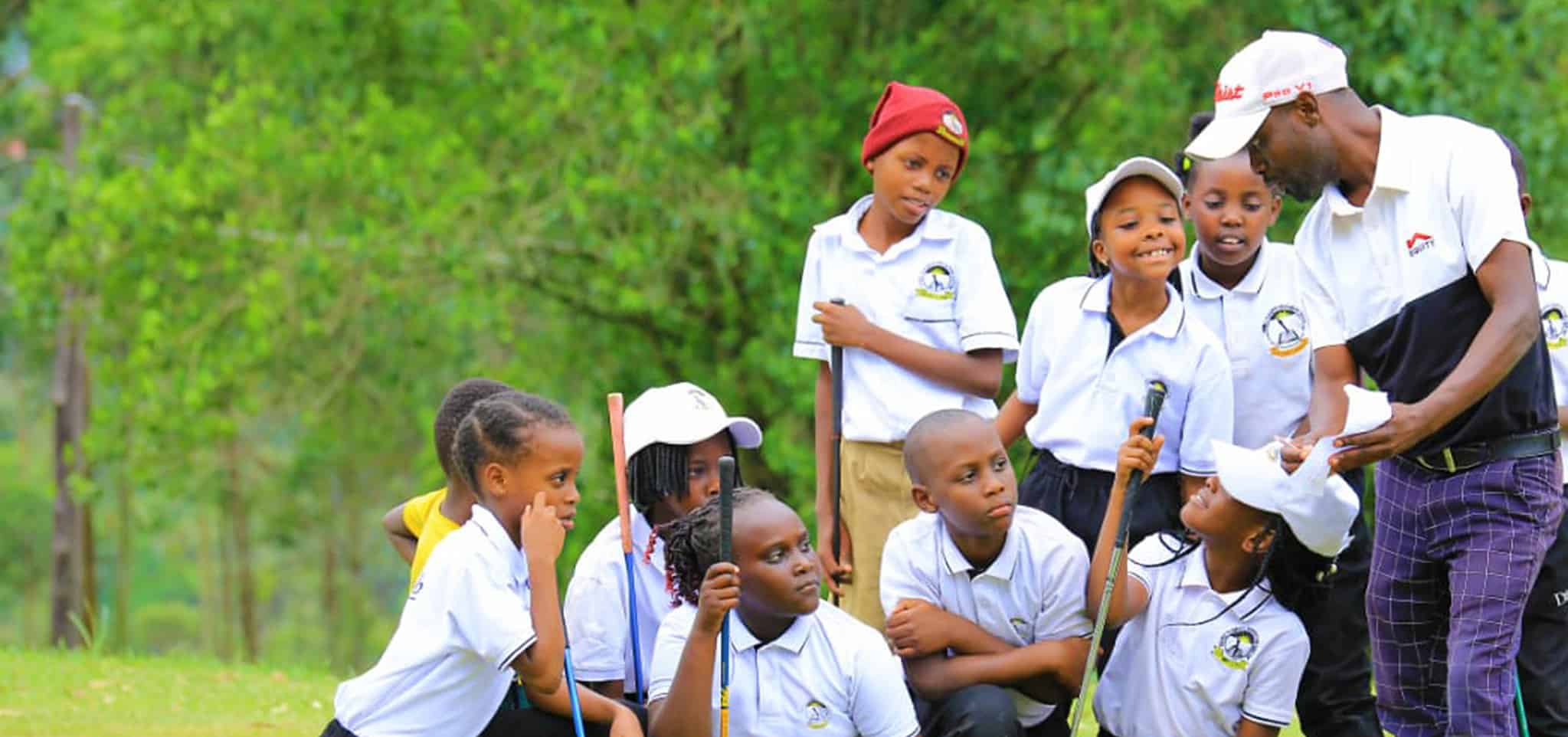 Rising Golf Stars Shine in Internal School Tournament, Fort Portal, Uganda
In the vibrant city of Fort Portal, Uganda, there is a growing interest in sports among the youth. While football remains a staple sport, golf has been gaining traction thanks to the efforts of the Afriyea Golf Academy and its partners such as Toro Club and others. These organizations have been working together to introduce the game of golf to young students in schools and communities, emphasizing its inherent values.
Talent
As part of talent development, the Golf Academy recently organized an internal school golf tournament at Toro club for the children of Tooro Parents Education Centre on August 4th, 2023. The event aimed to assess the participating students' skills across various aspects of the game, including chipping and putting, long drives, as well as 3 and 6-hole challenges.
The competition was not only a test of skill but also an opportunity for the students to have fun, be entertained, and learn valuable lessons about the sport. Among the participants, two standout golfers emerged as the overall winners in their respective categories. Alvin Muhenda, a talented 10-year-old in Primary Four, claimed the top spot in the boys' category. Jean Marunga, a skillful 12-year-old in Primary Six, secured victory in the girls' category.
"I enjoy challenging myself and constantly pushing my limits to become even better every day," said Alvin, reflecting on his tournament experience.
"Competing in events like this allows me to gauge my skills against other young golfers, and I am immensely grateful to my school and the academy for giving us the opportunity to participate in golf. Without them, I would never have discovered my passion for the game."
In Addition To the Overall Winners
Several students showcased their prowess in specific playing aspects.
Eight-year-old Shawn Owen triumphed in the chip and putt category, while Nyabalega Juliet and Alinda Alicia displayed their skill in the two-hole challenge for girls. Balinda Wycliff emerged as the champion in the boys' category. The longest drive honors went to Jordan Rabwon in the boys' division, while Sandra Champukni claimed the title in the girls' division. Kibalama Elijah was recognized as the smartest player among the boys, and Michelle stood out in the girls' category.
Coaches such as Richard Baguma, Happy Robert, Harisson Kasaija, Lillian Koowe all gracious organized the event to attain its success.
A STEP FORWARD
Isaiah Mwesige the Academy, CEO said this is a step forward in our efforts towards producing great golf stars from Uganda who can challenge the world of golf in various championships and many thanks to all our partners.