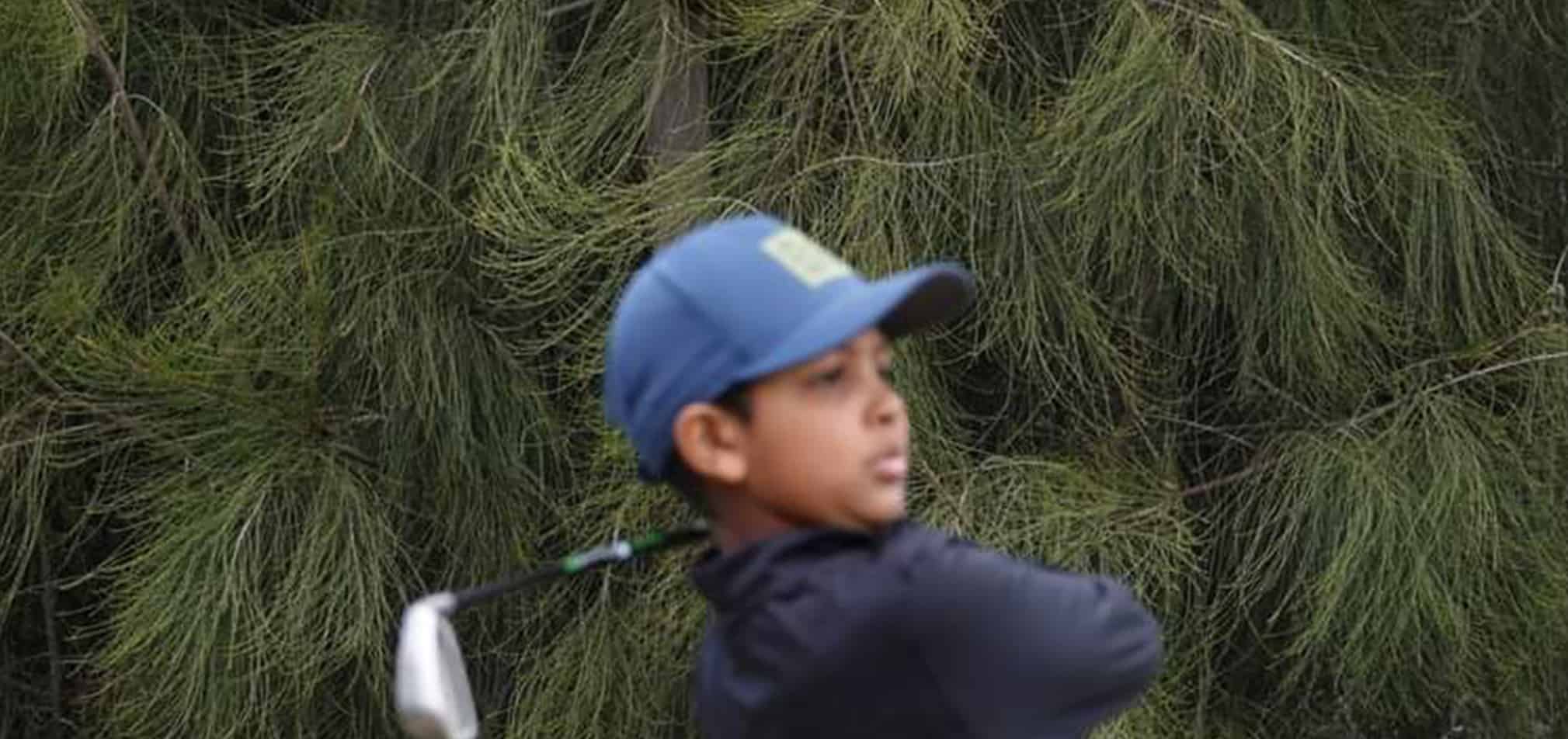 PARADIGM SHIFTING Episode of The Kids Golf Podcast
AS UGANDA MEETS AUSTRALIA
The world is a wondrous place, and golf is a magical game when viewed through the eyes of a child. As adults, we sometimes forget the joy the game can bring, but the Kids Golf Podcast, an initiative of the AFRIYEA Golf Academy in Uganda, is here to change that. Produced by, with, and for young golfers, the Kids Golf Podcast brings young people from around the world together to share the common bond that is golf.
In a groundbreaking second episode of the Kids Golf Podcast, the world was treated to an extraordinary meeting of two young golfing prodigies hailing from Australia and Uganda. Jayneil, an 11-year-old sensation from Glenelg Golf Club in Adelaide, and Christian, a 12-year-old rising star from the illustrious AFRIYEA Golf Academy in Fort Portal, Uganda.
With their sheer talent and enthusiasm on full display, this dynamic duo left listeners spellbound, transforming our perception of youth golf forever.
Jayneil, with a mature and composed demeanor well beyond his tender age, set the tone as he shared his achievements like winning the JUNIOR GOLF FOUNDATION TOURNAMENT IN AUSTRALIA, the Tee mates competition, strategies of tournament preparation, Jason Day and Tiger Woods' influence on his game.
The young Australian phenom shared captivating anecdotes of his approach to the hallowed tournament, chronicling the physical and mental aspects that contribute to his success. The young golfers also discussed the importance of environmental sustainability at Glenelg. The discussion between these two young talents was akin to a transcontinental golfing symphony.
PERSPECTIVES AND EXPERIENCES
Their perspectives and experiences, unique to their respective backgrounds, merged seamlessly to create a harmonious conversation that transcended demographics and geographic boundaries. Together, Jayneil and Christian proved that the language of golf knows no limits, uniting players from diverse cultures under the same unyielding passion for the sport.
Throughout the episode, the audience was treated to an enlightening exploration of the trials and tribulations faced by these young golf visionaries.
From the intricacies of tournament preparation to the vital role of group dynamics in their journey toward mastery, the conversation exposed the complexities underlying their seemingly effortless play. This unprecedented glimpse into their world left no doubt about their astronomical potential and the heights they are destined to reach. As the episode drew to a close, the resounding message was clear: the future of golf rests in the hands of these remarkable youngsters.
Jayneil and Christian, with their extraordinary accomplishments at such tender ages, challenge the conventions of the sport, defying expectations, and inspiring generations to come. From the verdant landscapes of Australia to the picturesque fairways of Uganda, the Kids Golf Podcast has become a captivating platform for young talents to share their golf journey, inspirations, achievements, and advice with their peer's et al.