We Women Golf is the ultimate online digital platform for women golfers, the first of its kind in South Africa. It is inclusive of a unique combination of experienced editorials including golf related news where latest golf content meets innovative delivery for passionate followers and readers.
Our captive audience is all-year round golfers of all levels in South Africa as well as tourists who will visit We Women Golf Magazine to read and have access to insights from pro, amateur and club tournaments, enter competitions or engage in our pages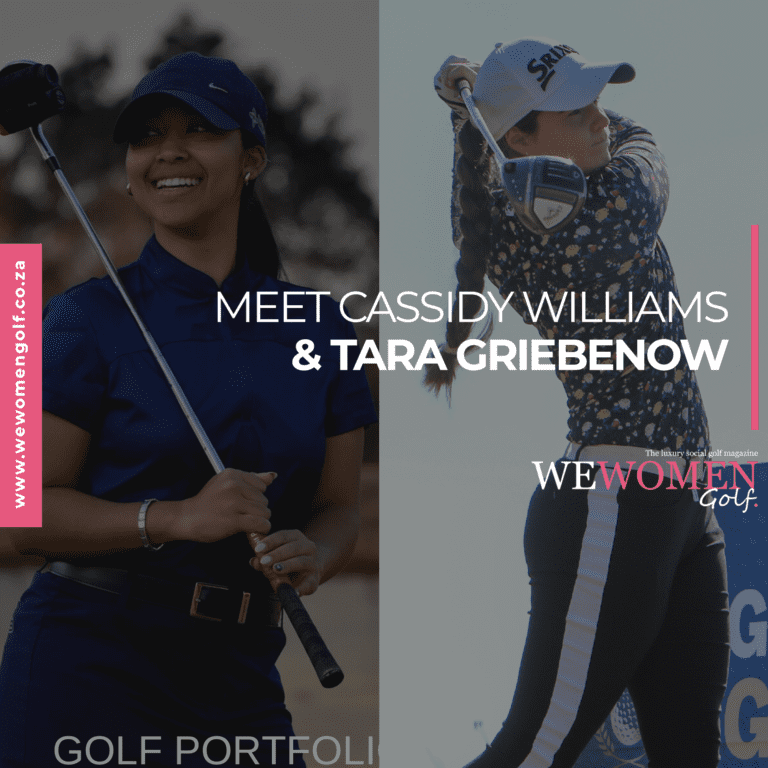 Cassidy Williams is a young female professional golfer hailing from a peri-urban area called Jamestown on the outskirts...
Read More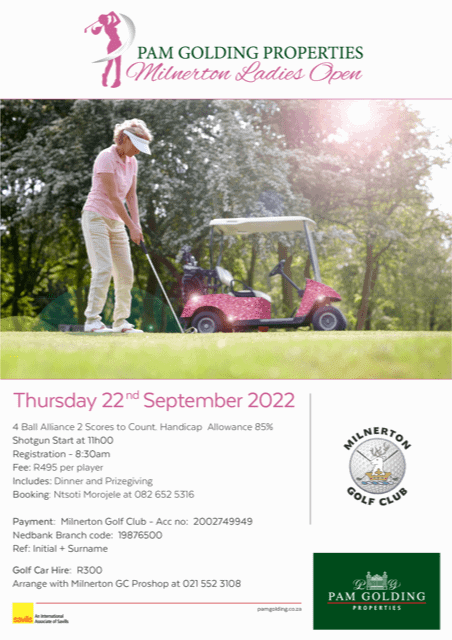 Pam Golding Milnerton Ladies Open - September 2022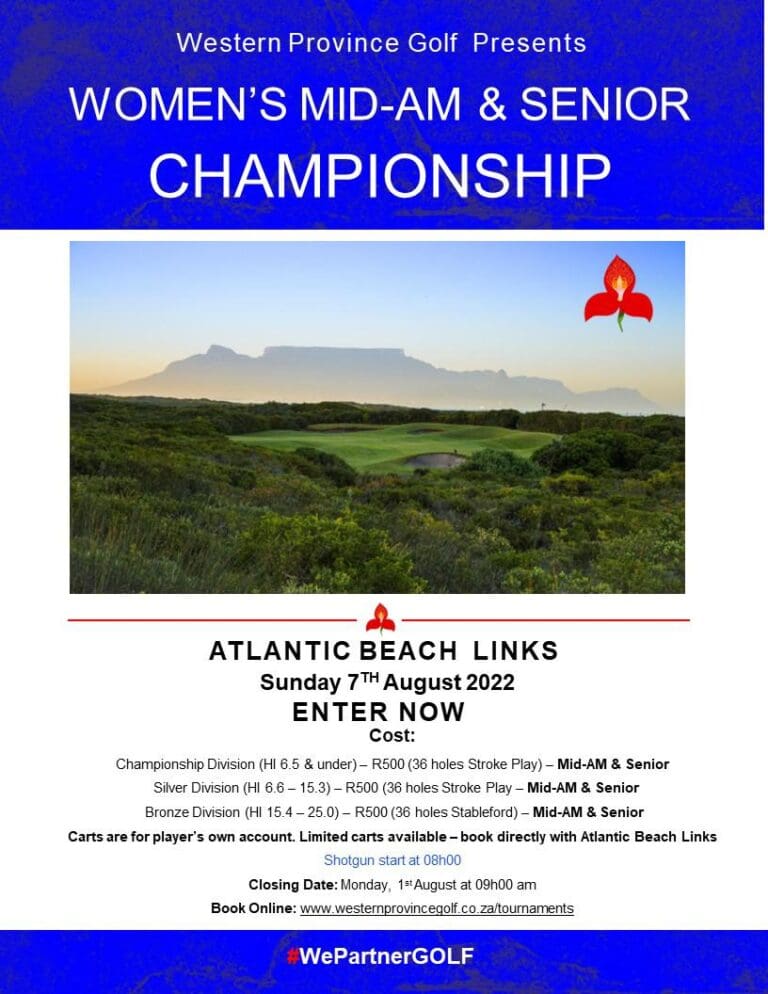 Women's Mid-AM & Senior Championship @ Atlantic Beach August 2022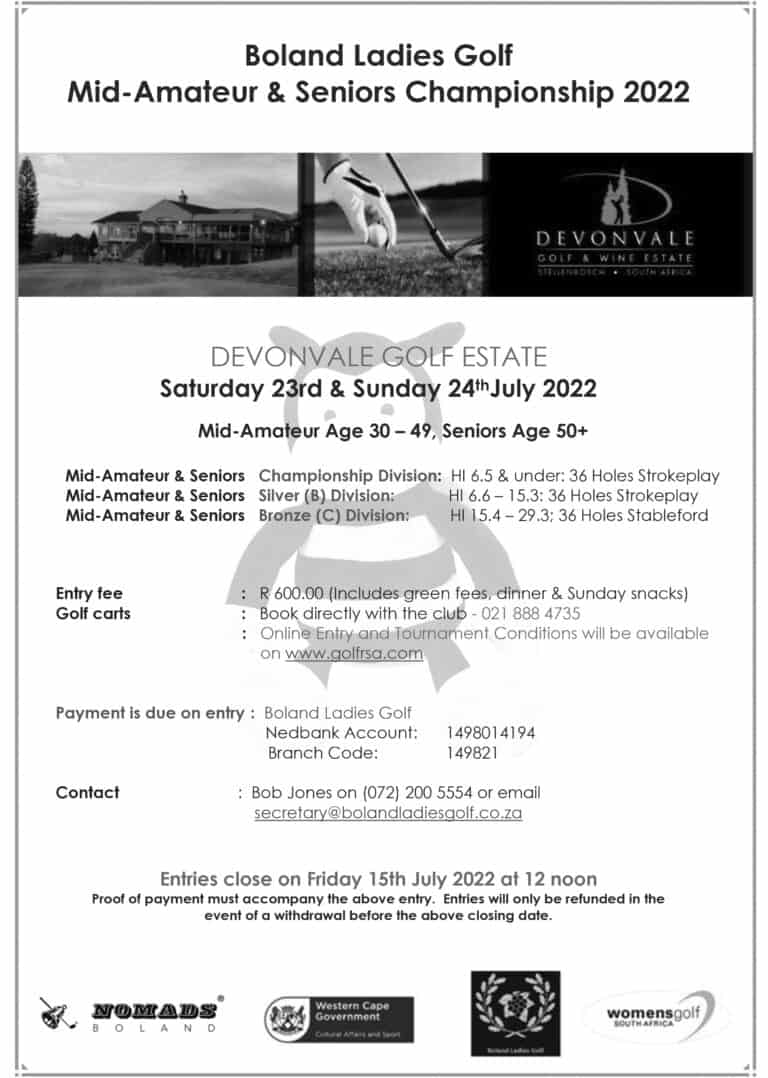 Boland Ladies Golf Mid-Amateur & Seniors Championship taking place July...